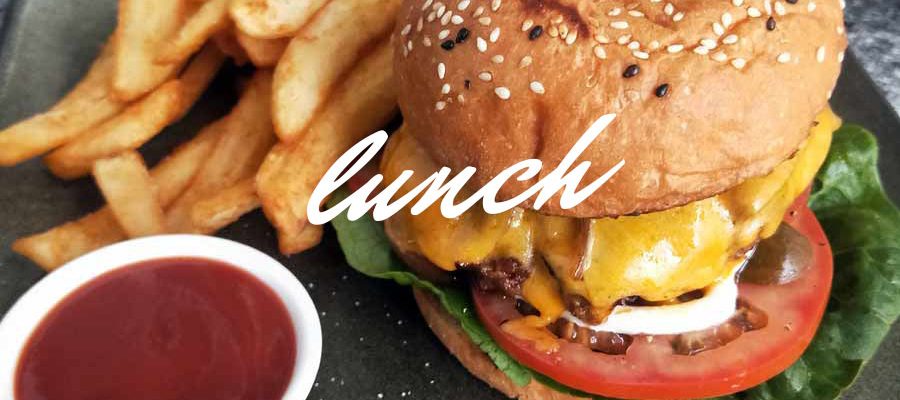 Served all day Mon-Fri / Sat-Sun – 11:30am – 4:30pm
Fantastic Filet Steak Sandwich with Chips. Take a drive to Hinze Dam for the view and then have their steak sandwich for lunch. We really enjoyed this side trip when returning from the Gold Coast to Brisbane.
fresh Australian barramundi, green papaya, vermicelli, coriander salad w/ chilli lime ginger dressing, crispy shallots & lime aioli
crispy battered fish fillet, lemon, salad, lime aioli & chips
Served with avocado salsa & wasabi mayonnaise
roasted field mushroom, fried haloumi, rocket, tomato on toasted turkish bread w/ beetroot relish & chips
grilled chicken breast, bacon, lettuce, avocado, tomato & sriracha mayo on toasted brioche bun w/ chips
fresh seasonal toppings (Subject to availability – Please ask staff for today's selection)
home-made grain fed beef pattie w/ caramelised onions, tomato, baby cos, pickles, cheddar cheese, beetroot relish on toasted brioche bun w/ chips.
marinated rib fillet, smoked provolone cheese, caramelised onion, rocket, mustard mayo, Turkish bread w/ chips
home-made grain fed beef pattie w/ baby cos, tomato, cheddar cheese, sliced beetroot, pineapple, fried free range egg and aioli on a toasted brioche bun served w/ chips