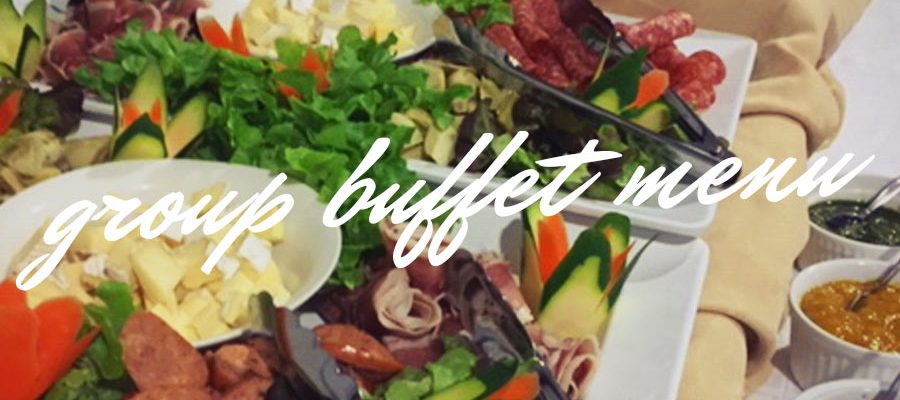 Need a large group dining option in Nerang, Gold Coast and surrounds?
We cater for large groups and welcome bookings for groups of 10 or more. Let us organise a custom menu for your large group booking. Ask us for a quote. View cafe is also fully licenced.
The combination of bracing air and food was delicious. A juicy and appetizingly tender steak sandwich and Cajun chicken sandwich with salad and chips was easily polished off by us.
Cold Platters (Choice Of 2)
Smoked leg ham and sliced cheddar cheese (GF)
Crusty bread with a trio of dips (V)
Tasmanian smoked salmon with red onion and capers (GF)
Rockmelon wrapped in prosciutto (GF)
Antipasto platter
Traditional leg ham with clove, mustard, pineapple glaze and buttered baby potatoes
Roasted turkey breast with cranberries and bread sauce, thyme jus
Slow roasted beef with mustard and herb jus, roasted chat potatoes and onions (GF)
Grilled chicken breast with creamy porcini mushroom sauce and steamed jasmine rice (GF)
Moroccan lamb tagine, preserved lemon, dried fruit and pearl cous cous (GF)
Thai style red chicken curry, coconut and lemon grass rice and pak choy (GF)
Ricotta and spinach ravioli with tomato, spinach and parmesan cheese (V)
Cajun grilled fish fillet, citrus and dill dressing w steamed vegetables (GF)
Bavarian style potato salad (GF & V minus bacon)
Greek salad (GF & V)
Mixed garden salad (GF & V)
Grilled broccoli and green bean with almonds, garlic and chilli (GF & V)
Quinoa and roasted pumpkin (GF & V)
Mediterranean roasted vegetables (GF & V)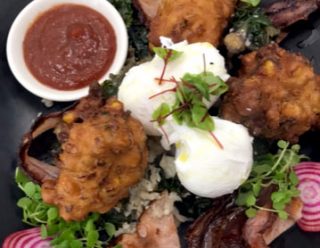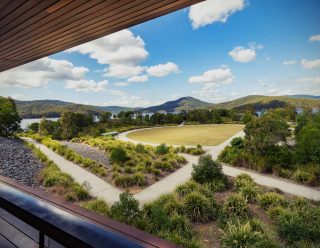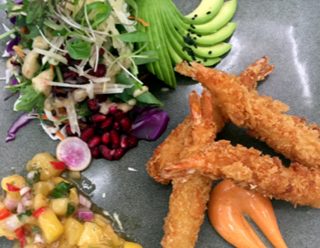 Make a Group Booking
The staff are friendly. The food was fresh and full of flavour.
It's a great drive to get there. The view is relaxing from the cafe and it is located right at the dam wall where you can watch the water flowing out of the lake, over the spillway.
Such an amazing experience, beautiful view and the loveliest staff.
Definitely a good way to spend valentines day morning.
Always a fantastic meal and service at the View.
Sophie and her staff are always a delight to visit. See you again soon.
Always excellent service offered at Hinze Dam Cafe.
The staff were always friendly and welcoming and the view is wonderful. Great day out for everyone.
Relaxing great place to go..friendly staff.
Great sevice and outstanding meals..totally recommend..wont be disappointed
View Cafe rises above others
All-day breakfast during the week means a "Spanish omelette for me, leaving a miniscule amount of room for a delectable cake and a pot of leaf tea."
Ice creams after our walk across the dam!
"Very clean. Friendly staff. Meals, snacks, drinks, souvenirs available. Lovely view of the dam and grounds from the Cafe. Well kept grounds and walking areas."
Above the average - it is a must-see and always a delight to visit the View Cafe at the Hinze Dam
"It's suitable for all types of gatherings and you can also hire the cafe for functions.So close to the coast it's our favorite place to take visitors for good reasonably priced food and a fabulous hinterland outlook."
Awesome cafe with view over Hinze Dam, Adancetown
"Wonderfully friendly staff and great made and tasting food. I loved my coffee so much I bought a second one."