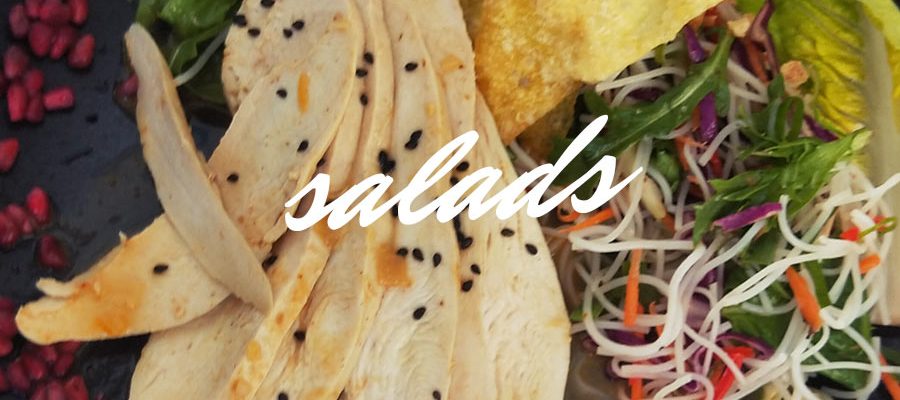 Served all day Mon-Fri / Sat-Sun – 11:30am – 4:30pm
Worth the drive, a good Mediterranean vege salad with hallomi. Very enjoyable.
turkish bread, oven-roasted w/ olive oil & sea salt w/ a trio of home-made dips
with sour cream & sweet chilli sauce
Chicken breast poached in a Thai red curry with mixed leaves, rice noodles, wonton crisps, pomegranate with a fresh lime and ginger dressing.
with a petite Thai style salad & sweet chilli dipping sauce
baby cos, crispy bacon, free range poached egg, shaved parmesan, semi dried tomatoes & crostini w/ our own caesar dressing. (options: w/ chicken $22 | w/ anchovies $21 | w/ panko prawns $23)