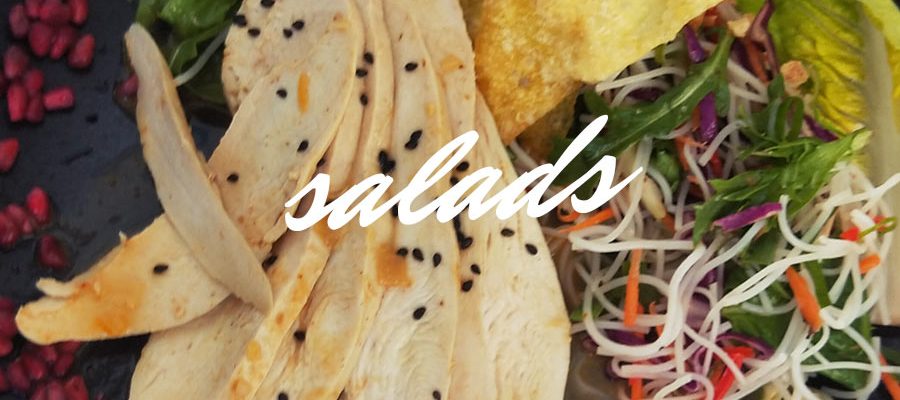 Would a light lunch with a view of Nerang, Gold Coast and surrounds be just the thing?
View Cafe provides a fabulous Light Lunch and salad dining experience. Lunch is served all day Monday to Friday and between 11:30am – 4:30pm Saturday and Sunday
Worth the drive, a good Mediterranean vege salad with hallomi. Very enjoyable.
Lightly fried spiced calamari w a Tuscan  bread salad, fresh bocconcini, black garlic, shiraz dressing & lime aioli
with sour cream & sweet chilli sauce
Chicken breast poached in a Thai red curry with mixed leaves, rice noodles, wonton crisps, pomegranate with a fresh lime and ginger dressing.
with a petite Thai style salad & sweet chilli dipping sauce
baby cos, crispy bacon, free range poached egg, shaved parmesan, semi dried tomatoes & crostini w/ our own caesar dressing. (options: w/ chicken $22 | w/ anchovies $21 | w/ panko prawns $23)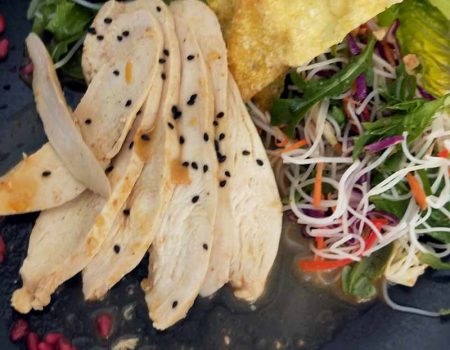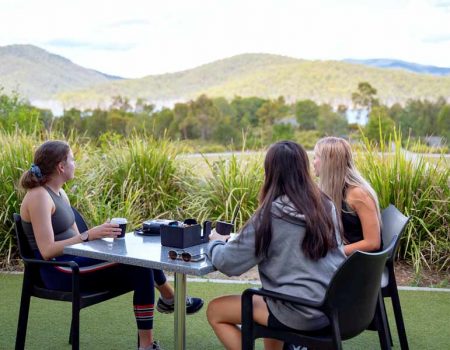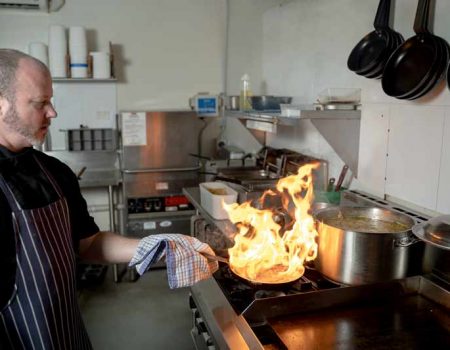 Book a Table
The staff are friendly. The food was fresh and full of flavour.
It's a great drive to get there. The view is relaxing from the cafe and it is located right at the dam wall where you can watch the water flowing out of the lake, over the spillway.
Such an amazing experience, beautiful view and the loveliest staff.
Definitely a good way to spend valentines day morning.
Always a fantastic meal and service at the View.
Sophie and her staff are always a delight to visit. See you again soon.
Always excellent service offered at Hinze Dam Cafe.
The staff were always friendly and welcoming and the view is wonderful. Great day out for everyone.
Relaxing great place to go..friendly staff.
Great sevice and outstanding meals..totally recommend..wont be disappointed
View Cafe rises above others
All-day breakfast during the week means a "Spanish omelette for me, leaving a miniscule amount of room for a delectable cake and a pot of leaf tea."
Ice creams after our walk across the dam!
"Very clean. Friendly staff. Meals, snacks, drinks, souvenirs available. Lovely view of the dam and grounds from the Cafe. Well kept grounds and walking areas."
Above the average - it is a must-see and always a delight to visit the View Cafe at the Hinze Dam
"It's suitable for all types of gatherings and you can also hire the cafe for functions.So close to the coast it's our favorite place to take visitors for good reasonably priced food and a fabulous hinterland outlook."
Awesome cafe with view over Hinze Dam, Adancetown
"Wonderfully friendly staff and great made and tasting food. I loved my coffee so much I bought a second one."